Nadia Ambar Shofiya
Business Advisory Advisor

Contact details
TaxPrime Graha TTH
Jl. Guru Mughni No.106, Karet Semanggi, Kecamatan Setiabudi, Jakarta Selatan 12930, Jakarta
Biography
A business graduate and a certified family office advisor, my core capability is Business Strategy & Management. In relation to previous work experiences & projects, I have ventured the biotech, IT, oil & gas, and FnB industries.
Certification
Family Office Advisor (Foundation) – Wealth Management Institute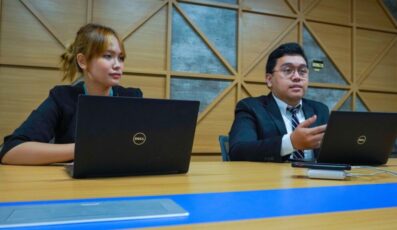 TheTitan.Asia mencatat, sekitar 95 persen bisnis di Indonesia merupakan milik pribadi atau keluarga, namun hanya sekitar 13 persen dari bisnis keluarga yang bertahan sampai generasi ketiga. Family Office Advisor TheTitan.Asia Dede Sulaiman Al-Mufidiansyah berpandangan, fenomena itu terjadi karena banyak family business
Imagine the power of dedicated professionals with common vision, passion, and spirit for excellence collaborate to provide tax services to selected clients.