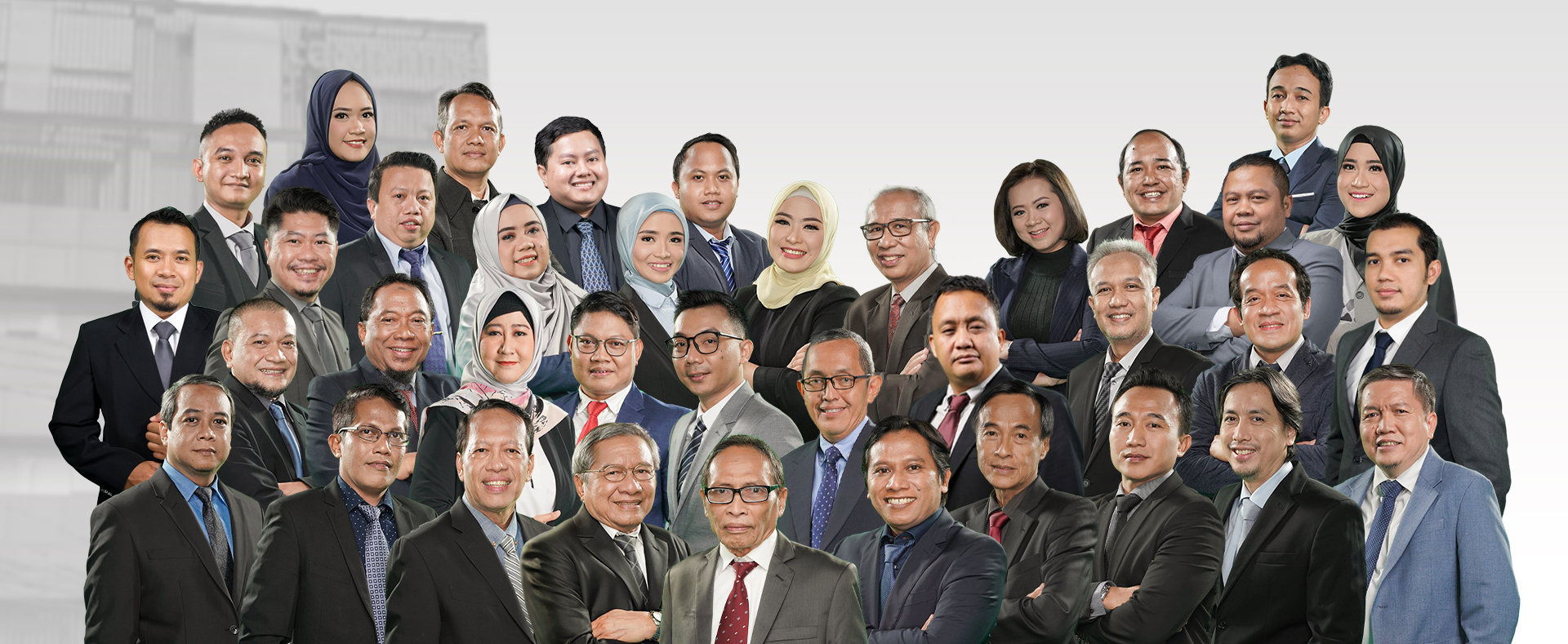 A Glimpse of TaxPrime
The history of TaxPrime began in October 2012 when Soewito and Fajar founded Persekutuan Perdata Soewito, Fajar dan Rekan, a partnership specializing in the delivery of tax-related services under the brand name "TaxPrime." Starting from four partners, two officers, and one division, Taxprime's growth rapidly to having ten partners and more than 200 advisors with different specializations in the first seven years.
Supported with solid experience from the Indonesian Tax Authority, we are able to solve intricate challenges with comprehensive knowledge from the perspectives of Tax authorities and Taxpayers.
We utilize the latest technology to enhance services to our clients and streamline the completion of projects. This system allows us to integrate all necessary components and optimize our service levels, resulting in our branch offices to expand in Jakarta, Surabaya, Cikarang, and Gresik. We manage a vast array of areas from tax compliance, tax audits, to tax dispute resolution.
Over the course of more than a decade of arduous work, TaxPrime has helped hundreds of global corporations achieve their objectives. In managing their tax compliance, from routine to the most complex reporting, such as transfer pricing documentation. Our recommendations and advice have been proven effective including, but not limited to mitigating risk exposure in the event of disputes and tax audits, and designing international tax management, supply chain, and business restructurings.
TaxPrime has collaborated with Andersen Global since 2020, an esteemed organization renowned for offering comprehensive tax services to clients worldwide. This partnership has allowed TaxPrime to broaden its services and enhance its capabilities by utilizing the expertise and resources. By tapping into a network of professionals globally with extensive knowledge and experience in tax and related fields, TaxPrime can provide clients with access to specialized knowledge and best practices, enabling them to optimize their tax strategies and attain their business objectives. In addition, this collaboration has strengthen TaxPrime's reputation as a leading tax consulting firm and providing significant value to clients.
How we work
We believe collaboration and dedication are the foundations to our success. We uphold a strong integrity and professionalism as part of our values to build trust in our clients. Our resilience enables us to adapt and thrive to the ever-changing tax landscape. Additionally, TaxPrime utilizes a specialized tracking and delivery system known as TaxPrime Teamwork System to help track and deliver all of its projects effectively.
Testimonial

"Very good knowledge on the tax laws in Indonesia. Teamwork is verry good in this firm. English profiency is also very high for this firm"
-World Tax 2020 edition
0
and more clients
of Multinational Companies
both domestic and international.
We served various industries