Bobby Savero
Transfer Pricing Compliance and International Tax Advisor

Contact details
TaxPrime Graha TTH
Jl. Guru Mughni No.106, Karet Semanggi, Kecamatan Setiabudi, Jakarta Selatan 12930, Jakarta
Biography
Bobby is a highly respected International Tax and Transfer Pricing specialist, with more than 15 years of experience in Tax Administration. He has a solid academic background in accounting, law, and fiscal matters, and he holds a Master of Laws degree in International Tax Law from Leiden University, as well as The IBFD Advanced Professional Certificate in International Taxation (APCIT), showcasing his commitment to professional development and staying up-to-date with the latest developments in his field.
Bobby's expertise extends beyond academia. He is an accomplished lecturer and trainer, actively teaching on the topic of international tax, income tax, and transfer pricing in academic institutions and professional courses. His skills in this field have earned him recognition from the International Tax Center, Leiden, where he was the first and only teaching assistant from Indonesia, demonstrating his ability to communicate complex tax concepts effectively.
Bobby is known for his humble demeanor and excellent communication skills, making him a pleasure to work with. His depth of knowledge and experience allows him to provide tailored solutions to complex international tax matters. He is dedicated to delivering quality service to clients, and his commitment to providing practical solutions is unwavering. Bobby is an outstanding partner for individuals and businesses seeking top-tier International Tax and Transfer Pricing guidance.
Highlighted Matters
Bobby's impressive track record of accomplishments and recognition demonstrates his exceptional skills and dedication to his craft. Some of his most prestigious achievements include:
Appointed as a Mutual Agreement Procedure (MAP) delegation for Indonesia in both 2021 and 2020 by the Director General of Taxes, demonstrating his expertise in resolving international tax disputes.
Appointed as a member of the inter-ministerial committee to amend the General Provisions And Tax Procedures Act with a focus on international tax issues in 2021 and 2018, as well as for amending the Income Tax Act in 2019 and 2015 by the Minister of Finance of the Republic of Indonesia, highlighting his expertise in tax legislation and policy.
Appointed as a member of the inter-ministerial committee to make the "Undang-Undang Harmonisasi Peraturan Perpajakan" happen, especially in the international tax-related provisions in 2021. This appointment demonstrates his ability to work effectively with key stakeholders to implement changes that promote international tax harmonization and strengthen Indonesia's tax administration.
Awarded as the "3rd Best Staff" as well as "Top 5 Model Employees" out of more than 40,000 employees of the Directorate General of Taxes in 2019, highlighting his exceptional performance and contribution to the organization.
Certification
Advanced Professional Certificate in International Taxation (APCIT)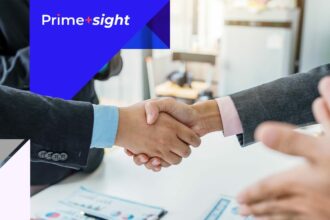 MAP is an effective substitute for resolving international tax issues, particularly those involving transfer pricing. The regulatory structure and procedure, particularly in Indonesia, have been enhanced to better promote mutually agreeable resolution and an optimal avoidance of double taxation. Even while there is still room for improvement, it is abundantly obvious from the advantages that using alternative dispute resolution methods is oftentimes preferable.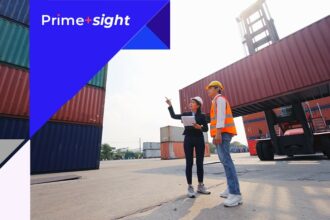 At TaxPrime, we understand the complexities of navigating tax treaties' rules, regulations, and practices. Our panel of adept professionals can assist in comprehending the MLI modifications, grasping the consequences of alterations in tax treaties, and adhering to ensuing tax responsibilities. We offer customized solutions that facilitate our clients' adherence to tax protocols while maximizing their financial advantages. Contact us today for an extensive advisory or quote with complete confidence.
Area of Expertise
Transfer Pricing
Transfer Pricing Documentation
International Tax Planning
Tax Dispute Resolution
Business Restucturing
MAP/APA
Transfer Pricing Training
International Tax Training
Industries Experts
Oil and Gas
Coals
Minerals: Copper, Nickel, Aluminium & Others
Carbon Tax
Imagine the power of dedicated professionals with common vision, passion, and spirit for excellence collaborate to provide tax services to selected clients.