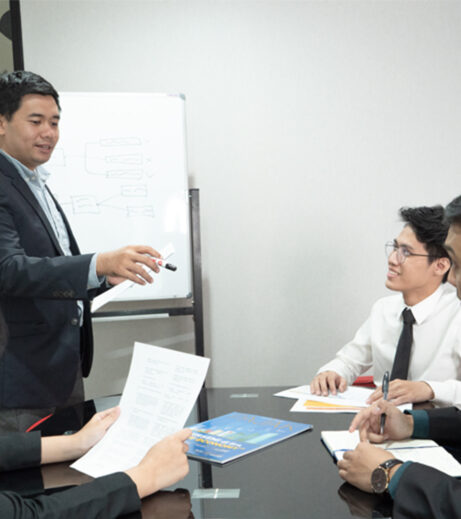 Apart from providing tax services, TaxPrime also committed to share our knowledge. Our Tax Training will be designed to meet the specific requirements of your company to ensure that the desired outcomes are achieved.
Since International Tax and Transfer pricing issues become inevitable issues faced by companies, there is increasing demand to establish in-house teams to deal with the problems above.
Unlock the secrets of international tax and transfer pricing with our expert-led training program. Our course is designed to comprehensively understand the complex rules and regulations surrounding international tax and transfer pricing.
Your team will learn about the latest developments and best practices in the field and gain the knowledge and skills you need to navigate the global tax landscape confidently.
On transfer pricing, your team will learn how to properly value and document intercompany transactions, mitigate transfer pricing risks, and optimize your company's transfer pricing strategy.
This skill and knowledge are essential for any company that engages in cross-border transactions to ensure compliance with international tax laws and regulations.
Give your team the skills and knowledge they need to navigate the complex world of international tax and transfer pricing and ensure your company's bottom line.
Related Awards