Maisya Sabhira
Legal Advisory Advisor

Contact details
TaxPrime Graha TTH
Jl. Guru Mughni No.106, Karet Semanggi, Kecamatan Setiabudi, Jakarta Selatan 12930, Jakarta
Biography
Experienced legal in-house with demonstrated history of working in a vast array of industries from oil & gas to tech industry. Experienced in advising & assisting multiple business sectors. Strong legal professional as Bachelor of Law (LL.B) from University of Indonesia.
Certification
Pendidikan Khusus Profesi Advokat (PKPA)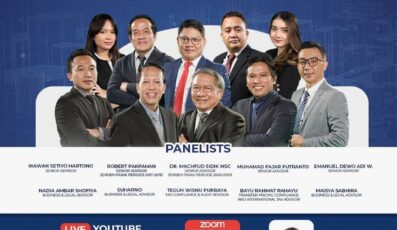 Seperti dinyatakan dalam UU Cipta Kerja dan UU HPP, terdapat perubahan kebijakan perpajakan atas penghasilan dividen dan NIK menjadi NPWP. Kemudian dari tataran internasional, sejak tahun 2017 lanskap perpajakan global telah berubah karena adanya keterbukaan informasi keuangan dan AEoI.
Imagine the power of dedicated professionals with common vision, passion, and spirit for excellence collaborate to provide tax services to selected clients.