Rahmadhani Arinda Valentin
Tax Litigation and Dispute Advisor

Rahmadhani Arinda Valentin
TaxPrime Graha TTH
Jl. Guru Mughni No.106, Karet Semanggi, Kecamatan Setiabudi, Jakarta Selatan 12930, Jakarta
Biography
I am experienced Tax Consultant more than 4 years at Taxprime. I am specialist in handling Tax Dispute and Litigation i.e. Tax Audit, Tax Objection, Tax Appeal/Lawsuit, and Judicial Review for client in various industries, such as automotive, oil palm plantation, coal mining, and rubber. Skilled in Financial Statement Analysis, General Ledger Analysis, Drafting Argumentation Letter, and Research Tax Provision and Tax Verdict. Last but not least, i am an accredited Tax Professional with Brevet A&B and registered Tax Attorney at Tax Court.
Certification
Brevet A & B – Ikatan Konsultan Pajak Indonesia (IKPI)
Publication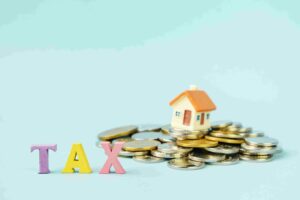 "Windfall Tax", Apakah Itu?
Windfall tax mungkin masih asing bagi sebagian orang, namun sebenarnya bukanlah istilah baru. Lalu, apakah windfall tax itu?
Area of Expertise
Tax Dispute Resolution
Tax Objection
Tax Appeal
Judicial Review
Tax Advisory
Imagine the power of dedicated professionals with common vision, passion, and spirit for excellence collaborate to provide tax services to selected clients.