RR Nurul Setyawati
Vice Managing Director

Contact details
TaxPrime Graha TTH
Jl. Guru Mughni No.106, Karet Semanggi, Kecamatan Setiabudi, Jakarta Selatan 12930, Jakarta
Biography
Nurul is an accomplished professional with a diverse background in various leadership and management roles. Currently serving as the Vice Managing Director at TaxPrime, Nurul has been instrumental in driving the company's success. Their responsibilities include overseeing operations and shaping the strategic direction of the organization. Prior to this, Nurul held the position of Business Development Manager at TaxPrime, where she played a pivotal role in identifying and pursuing new business opportunities.
Nurul also gained valuable experience working with the Directorate General of Taxes. As a Tax Objection Reviewer, Nurul exhibited exceptional attention to detail and ensured compliance with tax regulations while resolving disputes. Prior to that, Nurul served as a Human Resources Management at the DGT and has effectively managed various aspects of HR operations.
Nurul's extensive experience across business development, management consulting, tax objection review, and human resources management, combined with her strong leadership skills, make her a highly accomplished professional in their field.
Publications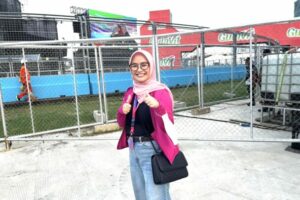 HIPMI dan TaxPrime berkomitmen meningkatkan pemahaman pajak kepada pengusaha demi menjaga keberlangsungan bisnis. Kolaborasi ini juga diharapkan dapat…
Imagine the power of dedicated professionals with common vision, passion, and spirit for excellence collaborate to provide tax services to selected clients.